Hurricanes, flooding, booming thunderstorms… summer brings Florida opportunities for disaster and we want to make sure you have the resources necessary to be prepared!
Receive one free waterproof disaster bag at the front desk at our Shelter or Animal Hospital, while supplies last. No appointment necessary, simply walk-in!
Receive one free personalized pet ID tag at our Shelter Retail Store with any purchase over $5.99. This promotion is valid 6/1/21 – 6/30/21. No appointment necessary, simply walk-in!
Receive one free microchip ($30 value) for your pet when you receive ANY service at our Animal Hospital. Microchip will be inserted during the time of your pet's visit. This promotion is valid 6/1/21 – 6/30/21. Appointment is required.
We are excited to team up with AGoldPhoto Pet Photography to create a Fundraising Coffee Table Book titled, "Tails of Gratitude – A Collection of Thank You Notes from People to Their pets" in an effort to raise much needed funds for the shelter.
The goal of the project is to raise $7,500 which could help the shelter vaccinate 260 animals, spay/neuter surgeries for 110 animals and shelter 375 animals for 1 day.
Participation in the book will be facilitated via an application process and successful applicants will be guaranteed a double page spread in the book and pay a $150 registration fee, 100% of which will be donated to the shelter. The book is set to publish late November/early December 2021.
Photo Shoots will take place at AGoldPhoto Pet Photo Studio, located in South Tampa. Participants will get to select their favorite photo for the book and have the opportunity to purchase printed photographic artwork for their home or office. "We're so grateful to be the recipient of funds from this coffee table book project with AGoldPhoto Pet Photography." Said Sherry Silk, CEO of Humane Society of Tampa Bay. "2020 was a challenging year, not only for the shelter, but for pet parents as well. We can't wait to see what pet parents want to thank their pets for.
"We're beyond excited to launch this project with the Humane Society of Tampa Bay. Our pets are part of the family and we're thankful for them every day." Explained Adam, Co-Owner and Photographer of AGoldPhoto Pet Photo Studio" The funds raised from this project will help shelter animals in need and bring pets and their people closer together through photography"
The application to participate in the project can be found at agoldphoto.com/book.
About AGoldPhoto Pet Photography
AGoldPhoto Pet Photography is made up of a husband and wife team, Mary and Adam Goldberg. The couple started taking photos of adoptable animals at Humane Society of Tampa Bay in 2016 and have since opened their own photo studio in South Tampa. They have raised over $250,000 for animal shelters and rescues all over the country.
Protect your pet financially against unexpected vet bills. When you leave with pet insurance in place, you are adopting with confidence and peace of mind for your new family member.  We recommend you purchase pet insurance your on the day of your adoption so that you have immediate coverage in case this pet gets sick or injured.
• 1 in 3 pets will require unexpected medical care this year
• Every 6 seconds, a pet owner receives a bill for at least $1,000
• Petplan pet insurance covers exam fees, diagnostic tests and medications, dental injury and disease, chronic and hereditary conditions
• Customize your plan based on your desired yearly coverage amounts, deductibles and reimbursement percentage
• If you enroll within 24 hours of adoption, there is no waiting period…your coverage would go into effect at midnight
• Average costs: $11-$19 per month for cats and $18-$35 per month for dogs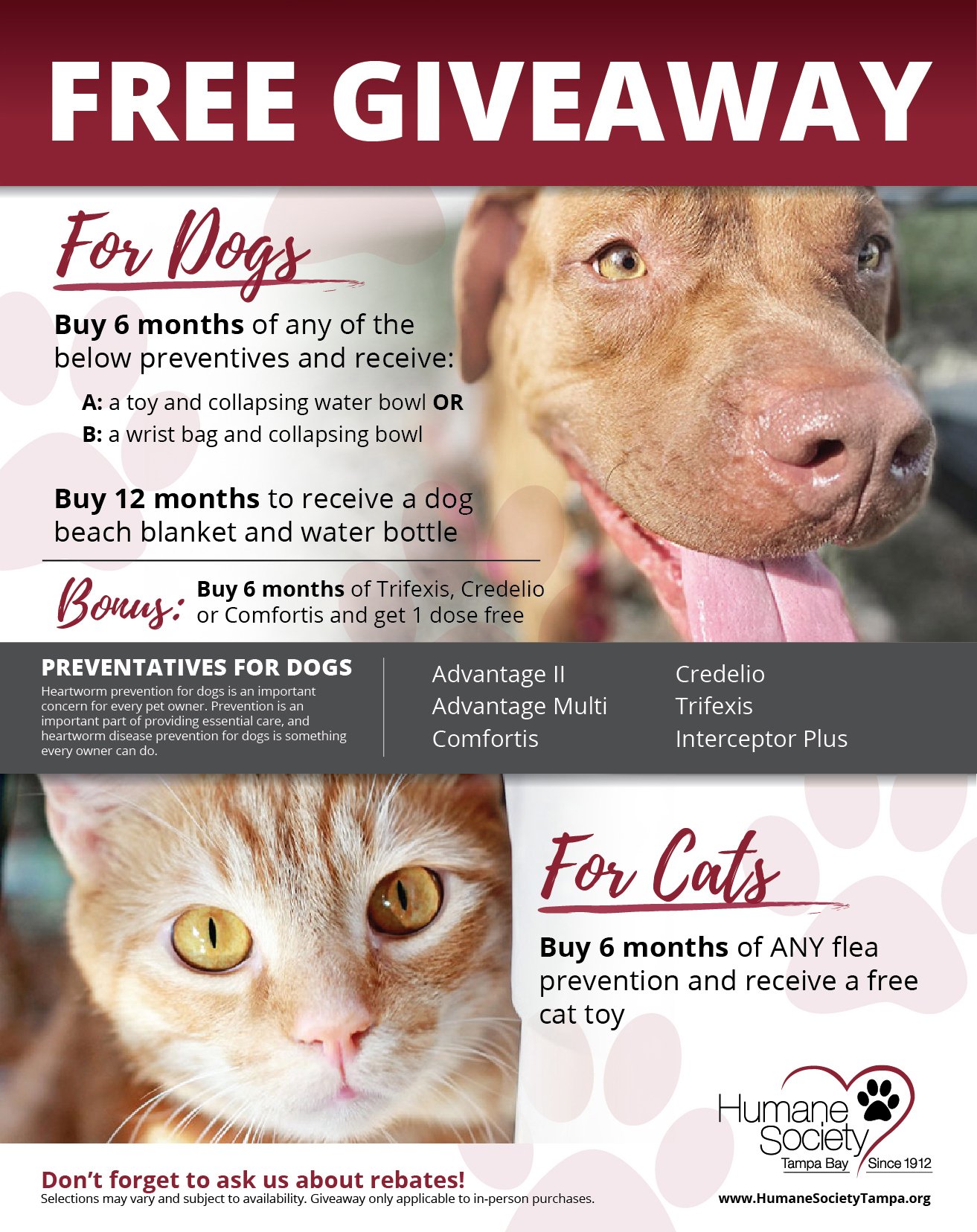 Here's a LIVE look inside our kitten room! Please note, the room will be dark once the shelter closes to allow the cats to sleep.
Remember to watch 'Call Me Kat,' Thursdays at 9 p.m. on FOX 13!
Watch Now: https://www.fox13news.com/cat