TAMPA, FL. (HSTB) – According to the National Oceanic Atmospheric Administration the upcoming 2022 Hurricane season is expected to be busier than normal. Here is a direct quote from their publication "NOAA predicts above-normal 2022 Atlantic Hurricane Season".
"NOAA's outlook for the 2022 Atlantic hurricane season, which extends from June 1 to November 30, predicts a 65% chance of an above-normal season, a 25% chance of a near-normal season and a 10% chance of a below-normal season. For the 2022 hurricane season, NOAA is forecasting a likely range of 14 to 21 named storms (winds of 39 mph or higher), of which 6 to 10 could become hurricanes (winds of 74 mph or higher), including 3 to 6 major hurricanes (category 3, 4 or 5; with winds of 111 mph or higher). NOAA provides these ranges with a 70% confidence."

So how do you take care of your pets in these trying times? Keep reading to find out.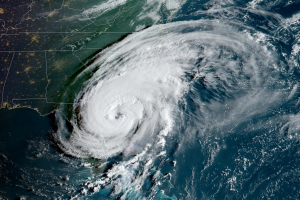 According to Channel 10 News in Tampa the following are key steps to take before a hurricane strikes.
Call your vet and get a copy of records showing your dog or cat is up-to-date on all of its vaccines.
Update the microchip information for your pet with your most current contact information.
Take a current photo and write out defining features.
Keep those documents together and put them in your hurricane kit.
Label your kit with pet's name and your contact information.
For more details on animal-friendly shelter and what you should pack for your animal if you have to evacuate, read the full Channel 10 News article here.