Book Your Appointment Online Today!
To schedule an appointment, call 813.870.3304 or book an appointment (health concern/wellness visit/vaccinations only) online below.
We are no longer able to accept walk-in appointments.
Our Animal Hospital is not your typical veterinary practice. Due to our affordable prices, we experience high-volume traffic. Please expect a wait time. 
Some surgical procedures require a non-refundable deposit. Deposit will be applied to client invoice at time of service.
All dogs must be kept on non-retractable leashes & cats must be kept in a carrier when visiting our Animal Hospital.
About the Animal Hospital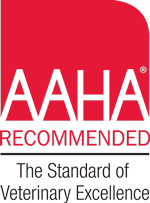 The Animal Hospital (Animal Health Center) at the Humane Society of Tampa Bay was opened in 2012 to provide our community with affordable options in the care of their pets. The full-service, high-quality hospital can accommodate medical care ranging from routine vaccinations and health checks, to diagnostics and special surgeries.
In 2014, we became Florida's first non-profit animal hospital awarded accreditation by the American Animal Hospital Association (AAHA), considered the gold standard in the industry.
By bringing your pets to our hospital for care, you also support the plight of homeless pets as any proceeds from the Animal Hospital will benefit the mission and programs at the Humane Society of Tampa Bay.
Appointments
813.870.3304
Appointments are required. We are no longer able to accept walk-ins.
Monday – Sunday
8:30 AM – 3:00 PM
3809 N. Armenia Avenue
(Just north of the shelter)
Choose one of our Animal Hospital services below.