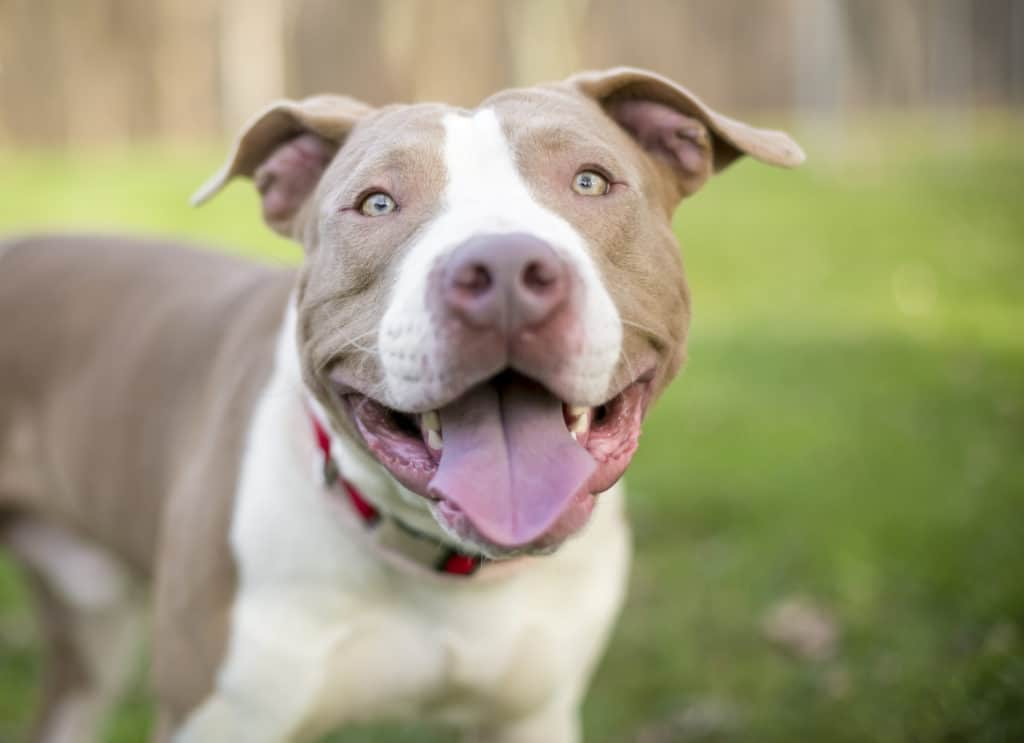 Adopting a pit bull marks the beginning of a new chapter in your life; one that is filled with memories that last a lifetime. When beginning the process of adoption, there are many factors to keep in mind to ensure that you are providing the most loving home possible for your new pit bull. After all, they will be joining your life as your newest (and cutest) family member!
The Humane Society of Tampa Bay is here to help you during this joyful time by answering any questions that you may have and addressing the ill-informed stereotypes that have historically harmed this sweet breed. If you are interested in pit bull adoption in Tampa, learn more about how these playful blockhead dogs may be the perfect new addition to your life.
Are Pit Bulls Dangerous? Characteristics of Pit Bulls
Due to the stigma that surrounds blockhead and muscular dogs, some people may wonder, "Are pit bulls dangerous?" The answer is "Absolutely not!" Pit bulls are NOT aggressive by nature, and like any other dog, pit bulls that receive love, affection, and guidance are likely to reflect that.
The idea that pit bulls are dangerous often places this loving, misunderstood breed at an unfair disadvantage. Studies show that pit bulls score more than 85% on temperament tests, and are one of the best-tempered, most tender dog breeds of all. However, they also make up a whopping 32% of all dogs put up for adoption. With so much love to give, these playful and sweet dogs don't belong in kennels.
When taken care of properly, pit bulls can be one of the best dog breeds for families, they are very curious and love to play outside. Pit bulls are also high-energy, sweet companions who love to show their affection. One of their most notable characteristics is that once you build a bond with them, they will love and protect you forever.
Because of their tough exterior, their caring personality may often be overlooked. However, the many adoptable pit bulls at HSTB are living proof that they are one of the most loving, playful, sweet dog breeds of all.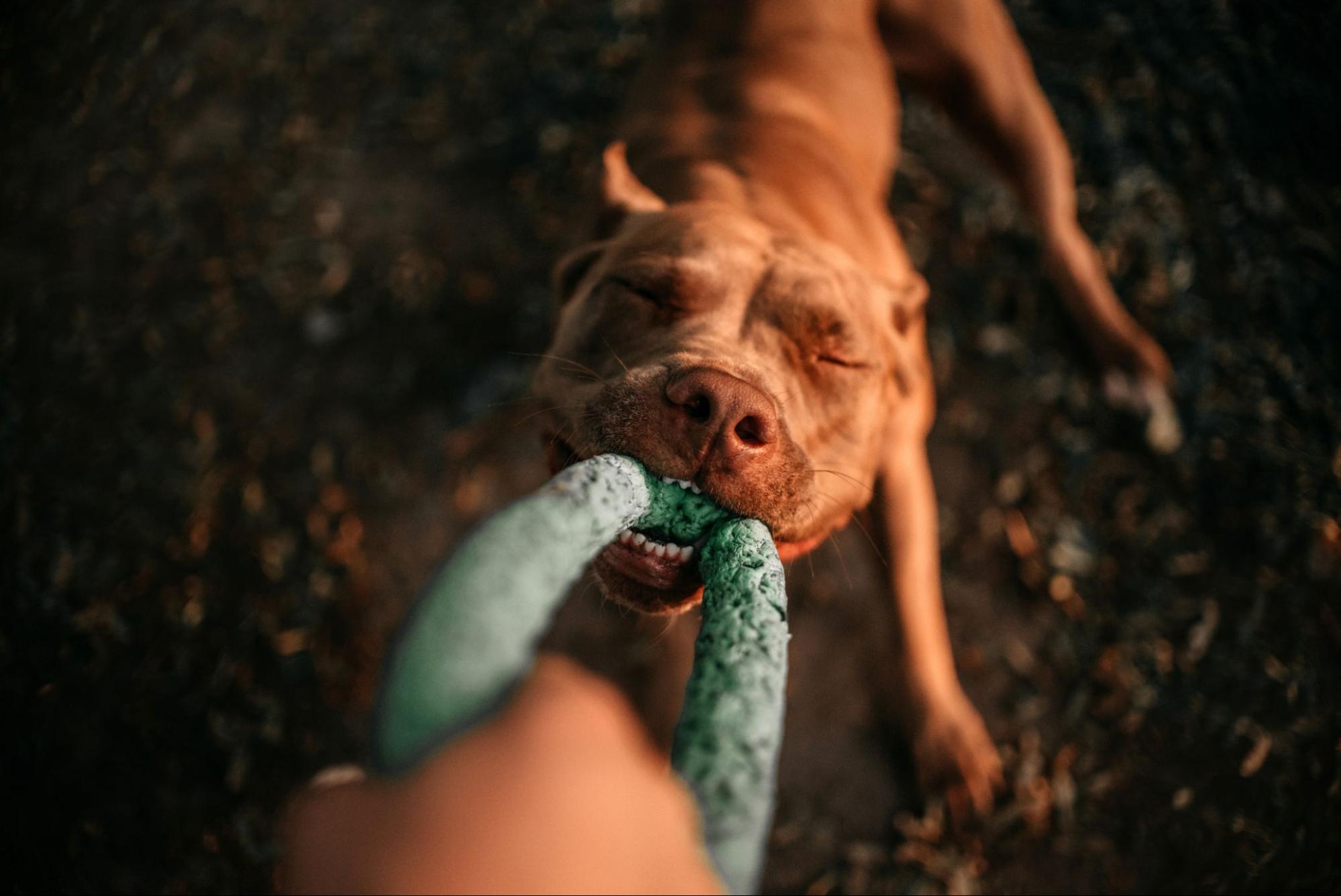 Caring for Pit Bulls
Pit bulls deserve the same love and care as any other dog breed, and adding a pit bull as a new member of your family can result in a lifetime of happiness, love, and memories. Before finalizing your pit bull adoption, it is important to know the type of care they will require. This allows you to provide the happiest, safest home for them.
Because pit bulls need plenty of physical activity on a daily basis, individuals who like to be active may be a perfect match. Having access to an area with a lot of space to run around in is ideal for this high-endurance and fun-loving breed. What could be better than enjoying the outdoors and playing every day with your four-legged best friend?
Pit bulls also typically do not require intense grooming maintenance because of their short coats. A regular bath and an occasional brush is all they will need to stay clean, soft, and shiny!
Adoption with the Humane Society of Tampa Bay
When adopting a pit bull at the Humane Society of Tampa Bay, the goal is to get you and your new companion home and playing as soon as possible. There is no greater joy than seeing the excitement of individuals and their pit bulls as they walk out the doors to start a new life together.
Once you come to HSTB to play and bond with our many adoptable pit bulls, you are sure to find the perfect addition to your family. You will also meet with an adoption coordinator who will answer any questions and make the process as smooth as possible for you and your pit bull. Each of our dogs is also spayed or neutered, vaccinated, microchipped, and dewormed before they are adopted.
The Humane Society of Tampa Bay will support you and your pit bull throughout the entirety of the adoption process. The team loves to stay in touch with the families of adopted animals even long after they leave HSTB's care!
Pit Bulls Are Best Friends For Life – Visit Our Pit Bull Adoption in Tampa
Pit bulls are excitable, loving, and loyal dogs, and it is easy to see why they may make the perfect companion for many. There are many sweet pit bulls waiting for their new families to adopt them today. If you are interested in pit bull adoption, look no further than the Humane Society of Tampa Bay. You'll have a wonderful time playing with our sweet pit bulls and are sure to find your newest companion.
To learn more about adopting a pit bull, contact us at (813) 876-7138 or come visit us for more information.