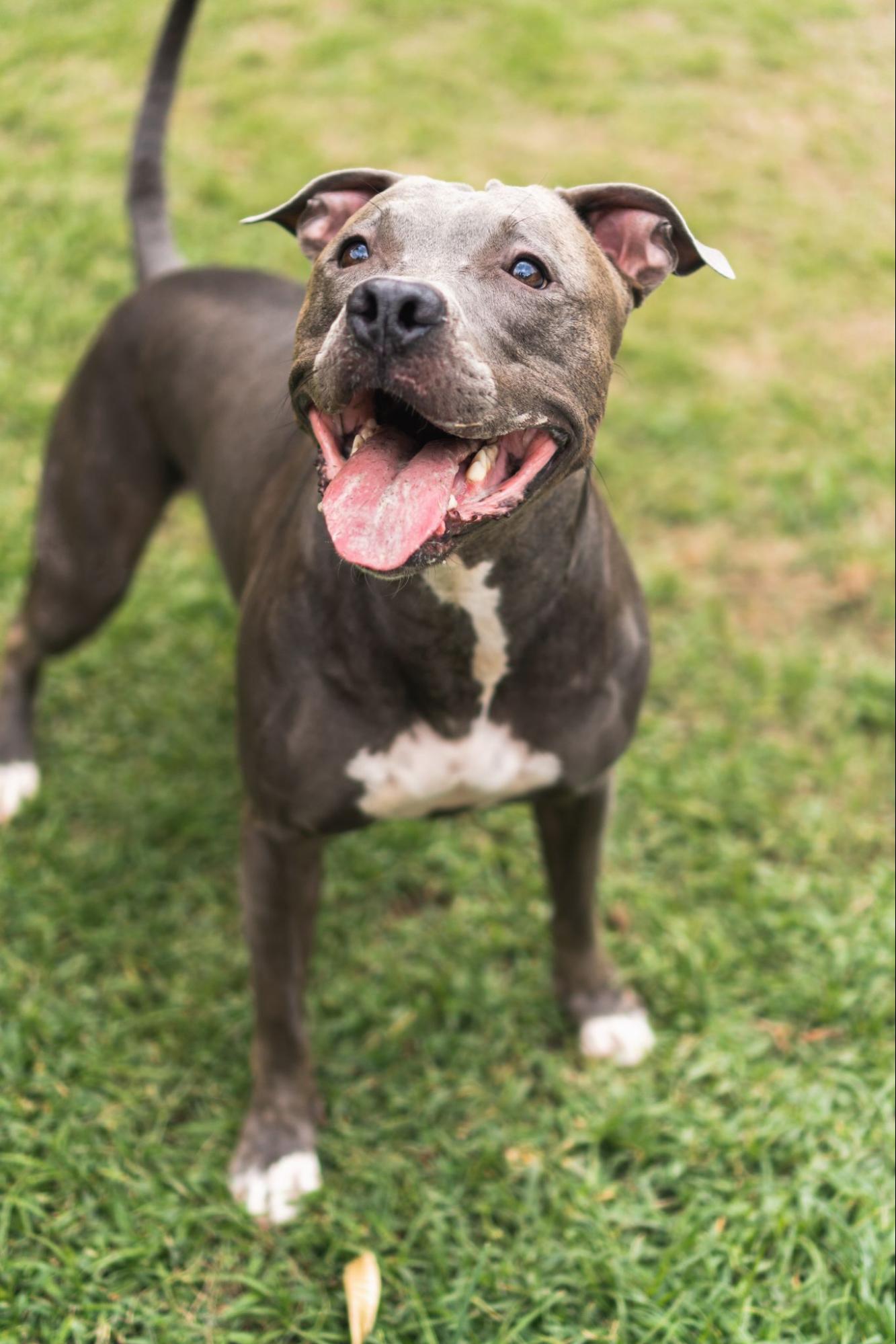 At the Humane Society of Tampa Bay, we adore our pit bulls. However, it isn't just us who have fallen for this sweet breed. There are many remarkable (and familiar) advocates who have not only shown their passion for pit bulls, but have also actively worked to challenge stereotypes associated with them. 
These advocates have used their influence to change perceptions and contribute to the fight to end the stigma surrounding pit bulls. Meet four celebrities that are lovers of pit bulls just like us, and see how this breed has positively impacted their lives in more ways than one!
Dave Bautista
Photo via Instagram, @davebautista
​​Dave Bautista, the former WWE superstar turned Hollywood action hero, is widely recognized for his roles in the Marvel Cinematic Universe as Drax the Destroyer. His physique and impressive acting skills have made him a household name. He also lives right here in Tampa Bay, and has even previously adopted pit bulls from our shelter! 
Not only is he a 'Guardian of the Galaxy,' but he is a guardian of his pit bull family. Dave has four rescue pit bulls: Ollie, Maggie, Penny, and Talulah. Bautista uses his platform to advocate for pit bull adoption, emphasizing their gentle and loving nature. He is actively involved with the "Adopt Don't Shop" movement and collaborates with various animal rescue organizations to raise awareness about the unfair stigma pit bulls face. Through his advocacy, Bautista has helped countless pit bulls find loving homes and challenged negative stereotypes about pit bull characteristics.
Channing Tatum
Photo via Instagram, @channingtatum
Channing Tatum is one of the biggest names in Hollywood, starring in films like She's the Man, Step Up, and Magic Mike. While he may be known for being the celebrity crush of many, he is also passionate about pit bulls. And, he grew up here in Tampa Bay. 
Channing Tatum's connection with pit bulls began with his own pit bull-catahoula mix, Lulu. He frequently shared adorable photos and videos of Lulu on his social media accounts, showcasing the breed's gentle and affectionate nature. Even after Lulu passed away from cancer in 2018, Tatum has continued to share his support of blockhead breeds. He even recently starred in Dog, a heartwarming movie about the special relationship between man and man's best friend that was inspired by his late Lulu.
Jennifer Aniston
Photo via Instagram, @jenanistonfanbase
As America's sweetheart known for her role as Rachel Green on the hit sitcom Friends, Jennifer Aniston is an avid advocate for pit bulls.

Jennifer Aniston's love for pit bulls became evident when she adopted her own rescue pit bull, Sophie. Aniston is a vocal advocate for animal welfare and frequently speaks out against breed-specific legislation. She has supported various pit bull rescue organizations, including the Villalobos Rescue Center, featured in the TV show Pit Bulls & Parolees. Aniston's advocacy has not only contributed to pit bull adoptions but has also led to important conversations about responsible ownership and breed-neutral perspectives.
Justin Theroux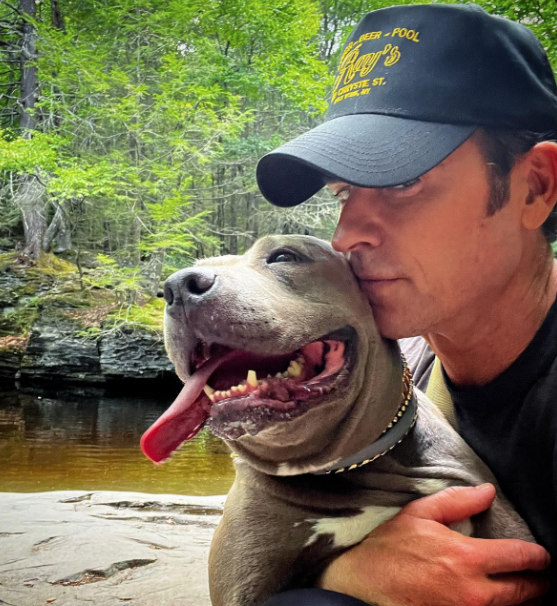 Photo via Instagram, @justintheroux
Justin Theorux has had his hand in many pots in Hollywood, from playing in American Psycho, Mulholland Drive, and Zoolander to helping write Tropic Thunder and Iron Man 2. Ever the busy Hollywood star, he still finds time to advocate for pit bulls.
Justin Theroux's involvement in pit bull advocacy is deeply personal. He is a proud pit bull parent to his rescue dog, Kuma, who he often features on his social media. Theroux actively supports animal rescue organizations and uses his voice to raise awareness about pit bulls. He advocates for responsible ownership and encourages people to judge dogs based on their individual behavior, not their breed. Through his efforts, Theroux has inspired others to open their hearts to pit bulls and challenge negative stereotypes about pit bull characteristics.
Open Your Heart Today
Pit bulls have undoubtedly touched many lives, and they can add immeasurable love to your family. By choosing to adopt a pit bull today, you can join these stars in being an advocate for this sweet, loving, yet misunderstood breed. Please consider opening your heart and making a difference in the life of a pit bull at our shelter.